Oas-is
Standing arena event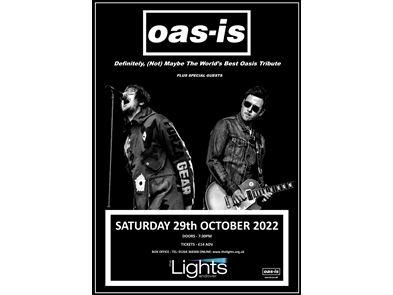 Description
Oas-is are Five Oasis fanatics who live and breath Manchester's finest band and are now dedicated to giving you the best look and sound that you should expect from an Oasis tribute band.
No wigs, no fancy gimmicks, just the closest you will get to recreating the sound of Oasis.
What's the story? Some might say Oas-is are definitely, NOT Maybe, the best tribute out there.
With support from James Mitchell.