Carl Hutchinson is allowed to play out again! Venue pilot event
Seated arena event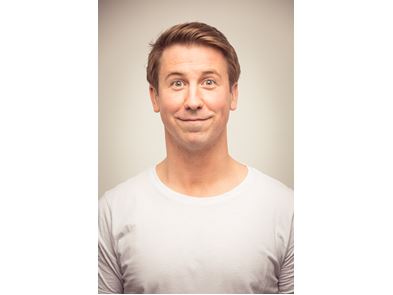 Description
This is a socially distanced and Covid-19 respectful pilot event
Just like everyone one else Carl has been shelved for the last year.

He is now delighted to return to The Lights and offer a night of stand-up comedy, indoors, socially distanced, under a tent, in a mask that's been sanitised, before we get grounded, or whatever the rules are this week.

Join Carl as he does what he does best in a celebration of comedy returning to Andover!

Tickets are limited for obvious reasons and must be booked in advance
Plus support.
Please note that if you were lucky enough to see Carl at The Lights pre-lockdown, that this is a new show with new content.
This show is approximately 80 minutes long with no interval. It will take place in the Arena and ticket holders will be seated upon arrival by stewards.
Please ensure that you read our Covid guidance
here
before booking, and again before attending the event as this will contain the most up-to-date guidelines.