Business Plan
Setting the scene for the next four years - The Lights Business Plan 2015-2019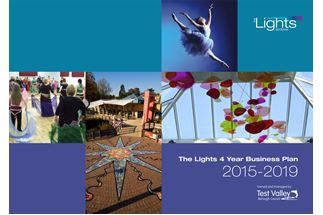 As The Lights enters its ninth year of trading the theatre is excited to announce that it is embarking on a new business plan. The plan seeks to build on achievements so far and use them as a spring board towards delivering an exciting and dynamic future.
The next four years will be an exciting time for the theatre, not least 2016, which marks the venue's 10th anniversary!

To view a summary of the business plan, or the plan in full please click on the links at the bottom of the page.