Gigspanner
Seated arena event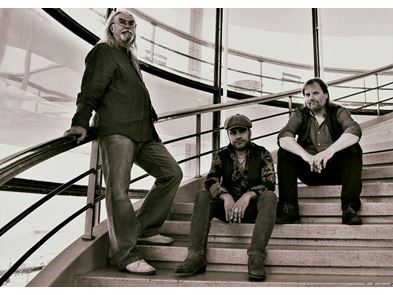 Description
In the wake of his departure from Steeleye Span, multi award winning fiddle player Peter Knight has turned his full attention to his trio Gigspanner, and in the process established their reputation as one of the most genuinely ground-breaking forces on the British folk scene, inspiring Maverick magazine to write "Gigspanner are pushing at the boundaries, expanding the possibilities and in the process making some of the most beautiful music the genre has to offer" Maverick
Described by Folk Radio UK as one of the "most quietly brilliant sets of musicians in the folk world and beyond", they take self-penned material along with music rooted in the British Isles and with the flick of a bow, a finely chosen chord or slip of a beat, produce richly atmospheric arrangements "with notes seemingly plucked from the stars and rhythms from the equator"
The captivating nature of their set stems not only from their creative ability and vision, but the eclectic nature of the material chosen. There are eddies and undercurrents drawn from a whole palette of influences which engage and enthral audiences to the closing notes.
"Magnificent....a feast of imaginative music"
5***** The Telegraph
Music events in the Arena are sponsored by Mail Boxes etc.