Land of Hope and Glory
Main auditorium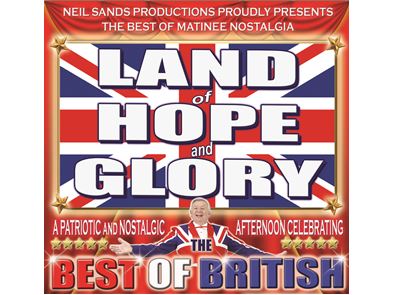 Book Now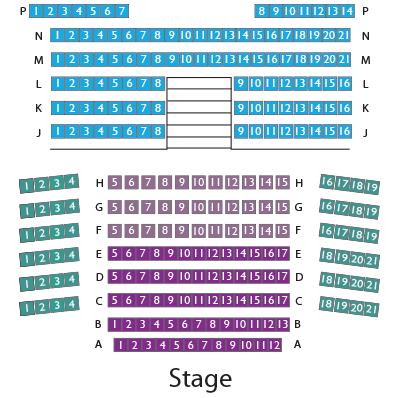 Description
Land of Hope and Glory promotional video
Neil Sands and his wonderful West End Cast are back with their hit new production for 2018, Land of Hope & Glory, celebrating The Best of British Entertainment and especially produced to coincide with the 100th anniversary of the end of The First World War.
This patriotic and nostalgic afternoon is filled with marvellous and memorable songs, including a rousing selection from Last Night of The Proms, Old Time Sing Alongs, Great British Show Tunes, and ever popular favourites from the 40s 50s & 60s.
This promises to be their biggest and most spectacular production ever. Over two hours of timeless nostalgia, with sensational voices, more than 50 stunning costume changes, ending with a spectacular flag waving finale. Including a live poppy drop, as we remember the fallen, and all sing those wonderful Songs That Won the War, in a commemoration of the centenary of the end of The First World War.
Pre-show lunch
Make the afternoon even more of an occasion by booking a pre-show lunch. Quiche, salad and new potatoes followed by a cupcake and with unlimited tea or filter coffee for just £5. All served between 12pm and 1-.30pm.
A celebratory option is also available with a glass of Prosecco for £8!
Pre-show lunches must be booked via the Box Office by Monday, 5 March.
Book Now
Show

seating plan