ABB (The Average Blues Band)
Seated arena event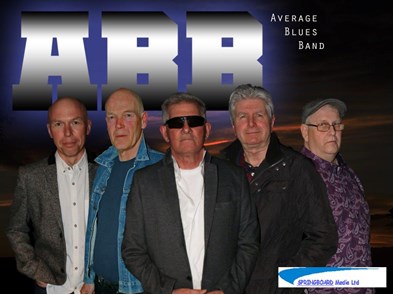 Description
Still going strong in 2017, after nearly 30 years together, is the band lauded by Guitarist Magazine with the words, "I would put this lot up against any of the top flight bands currently flying the flag for British blues".
Founded in 1988, and formerly known as The Average Blues Band, they are not to be confused with a number of other bands with the same name – ABB are the originals!
Each band member is a veteran of the music scene, with an impressive cast list of "previously worked with". Appearing as a special guest with ABB tonight will be Ray Foster, who is one of the UK's most soulful singers, and has an amazing ability to interpret music from across the genres in his own unique way.
Since 1988 ABB have been ploughing their own furrow in the blues world. Not content with simply re-hashing old blues material, they have developed a set list of original songs, supported by some lesser-known blues classics. ABB are not your average "foot-to-the-floor" bar room blues band, but deliver a concert containing a diversity of music that is rooted in the blues, with the result that their music has been compared to that of Robert Cray, Eric Clapton, and even Steely Dan!